I've been wanting to try my hand at making a new sprite for Mimikyu, since it's my favorite Pokemon, even though I'm new to making PMD style sprites… [':
There might be some screw ups or small mistakes since I'm not familiar with making sprites like this, but I can make changes or touch ups if needed tbh. This took a couple of days or so, but I'm quite satisfied with it!!
Regular: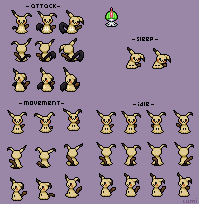 Shiny: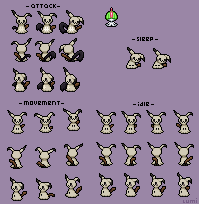 Hope you guys like it!

<: